WARNING!
Shade is prone to prolonged absences!
---
∞ NEWS ∞ 30 October 2015 ∞
I am SUPER busy right now... between studying for the FE, applying to grad schools, classes, and work, I haven't had much time to do anything but those things. Also, the proposal for the project that I have to complete to graduate is due in two weeks! Where the hell did October go?!
I am hoping to work on Define: Ordinary over fall break and finish it over winter break. Theoretically, I can do it! I promise I will finish it. It's just a matter of when...
For teasers, status updates, and tumblr exclusive stories, check out my writing blog
here
.
---
∞ ABOUT ME ∞
∞ Born December 27
∞ 21 years old
∞ ISFJ
∞ Colorado Native
∞ Civil Engineering Major
∞ Spanish Minor
∞ Undergrad Research Assistant
∞ Student Ambassador
This Semester's Line-Up...
∞ Principles of Engineering Design
∞ Hydraulic Engineering
∞ Environmental Engineering
∞ Advanced Structural Analysis
∞ Hispanic History & Culture
Writing....
∞ Stories since 2000
∞ Fanfiction since 2005
∞ Reader-inserts since 2011
I love my major. I love my job. I love my friends. In general, I'm a very loving, happy person! :)
---
∞ PROJECTS ∞
Active:
Define: Ordinary
Reader x OC
Original
Chapter 2: In Progress
Projected Chapters: 4
Words Whisper, Actions Scream
Reader X Volkner
Pokémon
Chapter 8:
In Progress
Projected Chapters: 15
Future:

Misconceptions
So, I got a notification from surveymonkey today. I didn't even realize my Misconceptions survey was still open. I AM working on a rewrite. There is actually a rewrite that exists already (for NaNoWriMo 2013). perfect-to-stay is the only one who has seen that version, and I got a TON of feedback from her. I want this to be the most amazing story you've ever read from me before I post it!
Want to have some input on what you'll see? Take my survey.
Expected Release Date: Late 2017

On Hold:
Sugar Cookies & Birthday Candles
WWYFF (2 guys)
1 of 7 Chapters Rewritten
Next on list after WWAS

---
∞ OTHER ACCOUNTS ∞
∞
AO3
∞
Fanfiction.net
∞
FictionPress.com
∞
FOS-FF.net
∞
GotVG
∞
Luna [Here]
∞
Tumblr NEW!!
∞
Wattpad
ALL accounts that I use should have a link to THIS account AND appear in the list above.
Please let me know if you find my stuff on an account that doesn't link here and/or isn't listed above. Thank you!
---
I reserve the right to remove anything from this or other accounts of mine without prior notice or warning. :3
Icon © Me, December 2011. (Can be found on my DevArt account).
WWAS Banner by Rei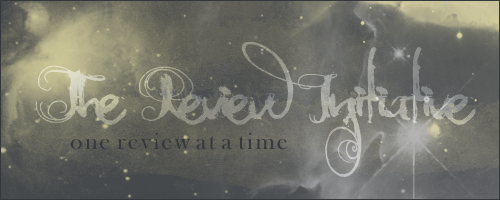 Psst! Can you tell I'm an engineer? xD